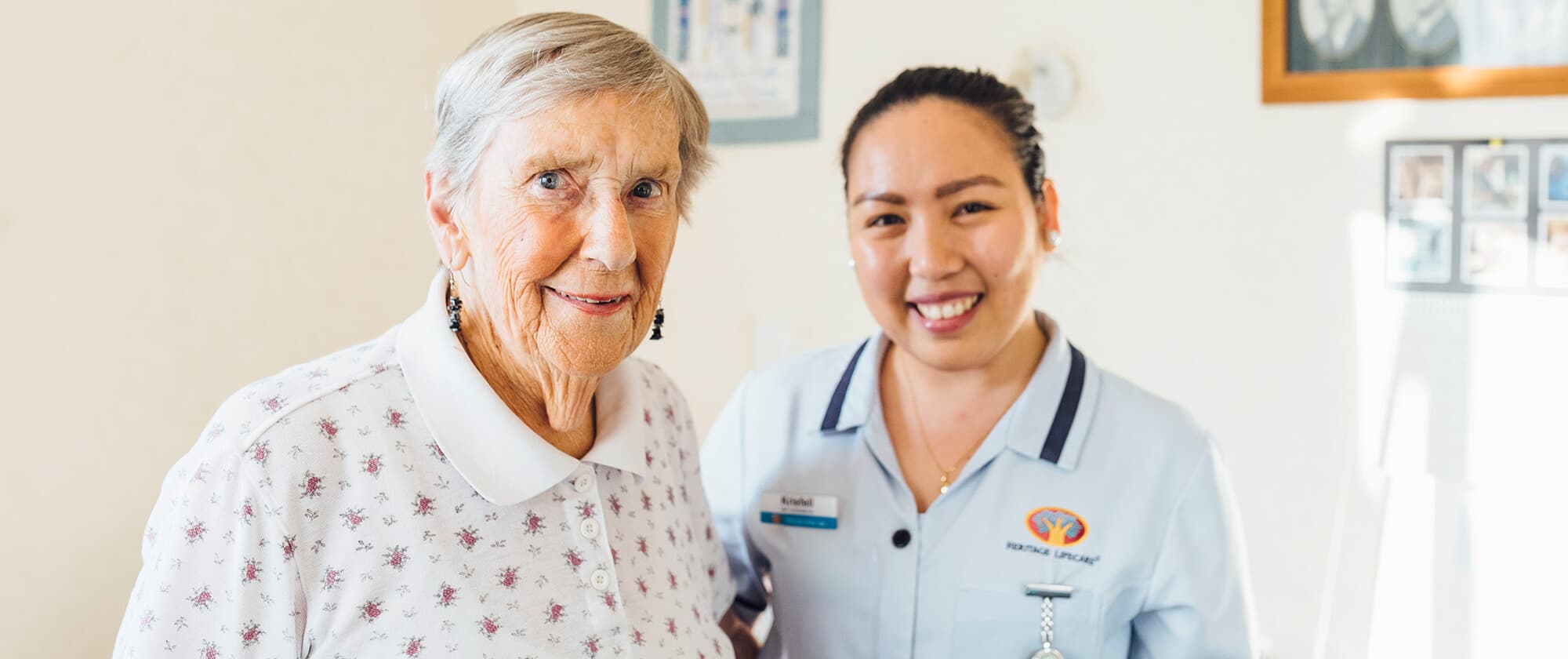 Hospital Care
If you or a loved one suffer from significant disabilities or medical conditions, particularly where the loss of cognitive abilities is a recognised factor, our Hospital Care could be just what you're looking for.
Our purpose-built Hospital level care is overseen and supported by registered nurses 24/7. Even though residents may have lost some independence, we seek to bring as much value to their lives as possible, whether that be through daily activities, socialising with others or delicious, nutritious meals.
We believe in providing compassionate and personable care, so rest assured you or your loved one will be in safe hands. Our core values of commitment, respect and value, means each resident will receive the best care suited to their needs, while also getting added value to their lives where possible.
Needing Hospital Care can be a gradual process or can be hurried after an unexpected life event. Either way, Heritage Lifecare will gladly support and walk you through the steps to ensure all needs are met.
When considering Hospital Care, it's important to look into our different options to find the best one suited to you or your loved one's needs. Have a look at our different options here, but also feel free to pop into any Heritage Lifecare for a tour. Our Managers will be happy to show you around and answer any questions.
If you think you or your loved one needs extensive care, contact us today. Find Hospital Care options closest to you.
Everyday Heritage Stories
Discover some of our stories from around New Zealand. Our people make us who we are. With everyone's different backgrounds and stories, they all come together to make the best version of Heritage Lifecare.