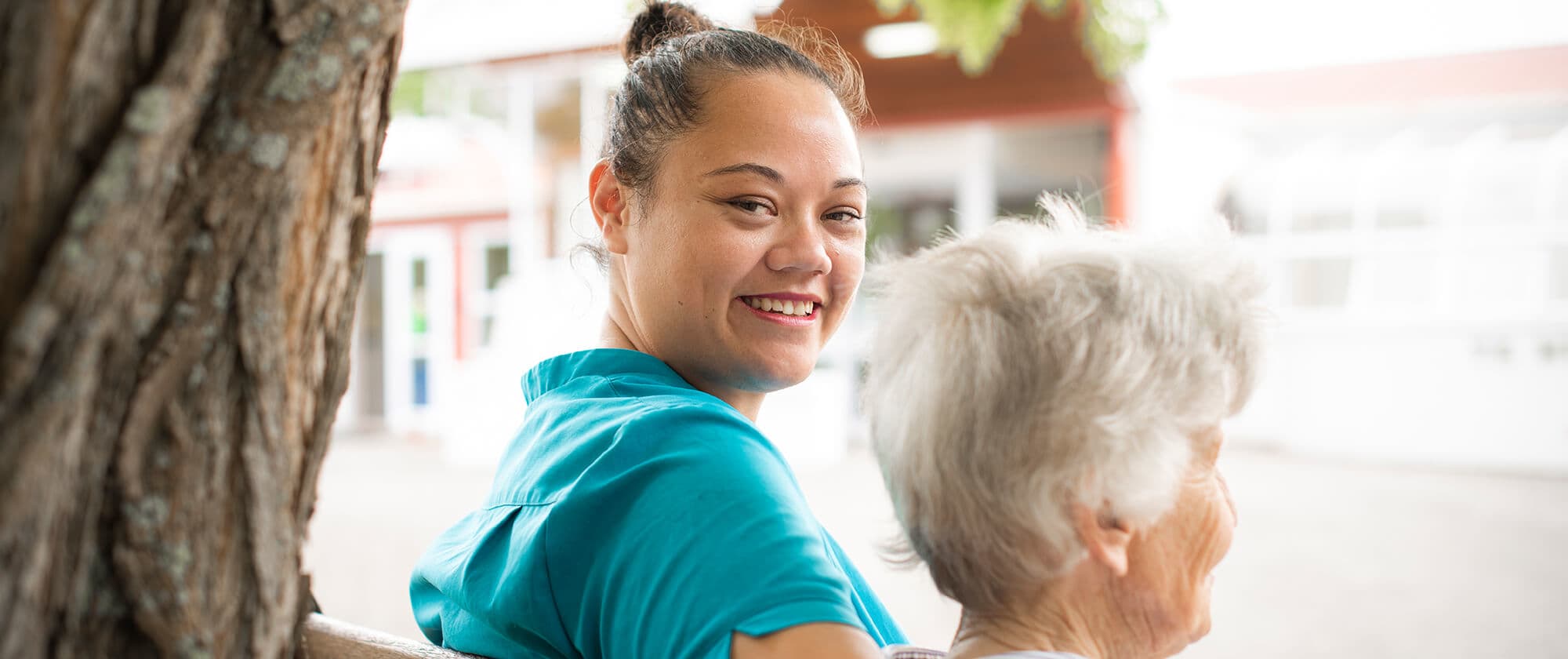 Dementia Care
​If you're looking for Dementia Care, our focus is to alleviate any stress and uncertainty from the moment you and your loved one steps in our door.​​
Dementia affects 2 out of 3 New Zealanders, whether that be people living with dementia, their family or friends, and carers. It can be overwhelming for everyone involved due to the uncertainty of what is going to happen in the future.
As one of New Zealand's largest certified Dementia Care providers, we offer the very latest in specialised, quality care.
Our specialised staff receive ongoing training, and consider it a privilege to be able to provide the very best care to our residents. Our Dementia Care services offer the security and safety that's essential for people with dementia, while also providing a daily programme of activities and support to ensure the best quality of life always.
If you're worried about you or your loved one and think that they may need specialised Dementia Care, contact your local NASC provider or your GP for an assessment. From there, we will be able to assist support for you or your loved one.
Everyday Heritage Stories
Discover some of our stories from around New Zealand. Our people make us who we are. With everyone's different backgrounds and stories, they all come together to make the best version of Heritage Lifecare.