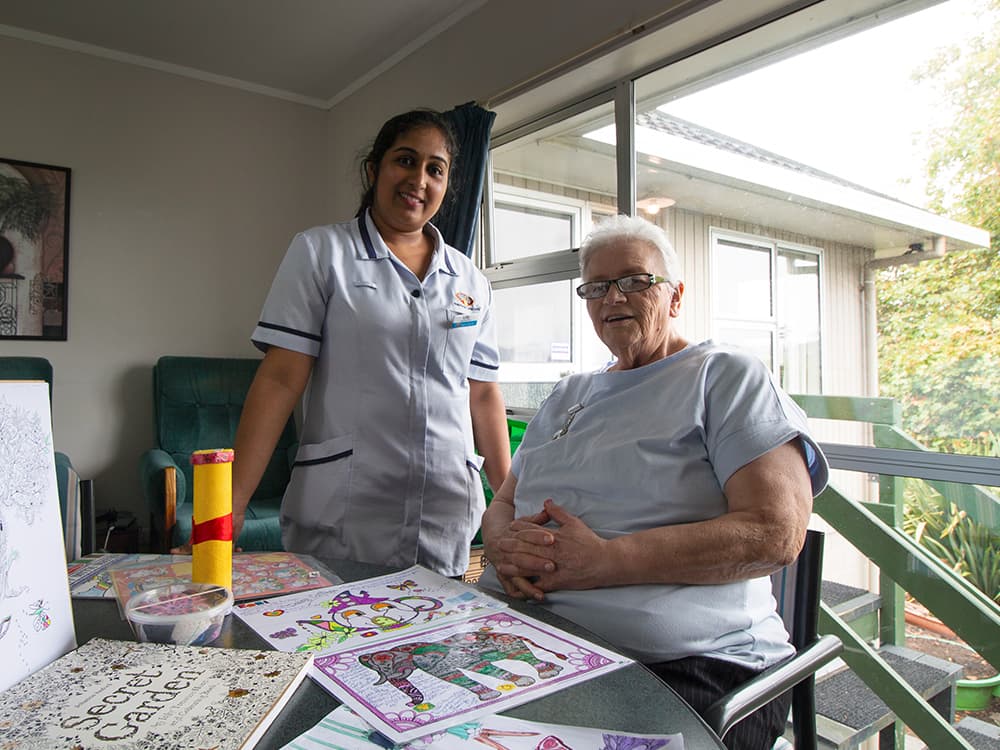 I am just really happy here
Originally from the Waikato, Lizzie has been a resident at Heritage for over 11 years. She is known as the creative mind of her Care Home and her eyes always light up whenever you mention anything to do with art.
When she first arrived at Heritage, Lizzie had some arthritic pain in her hands. Her Doctor suggested taking up colouring to keep her fingers and wrists mobile. Lizzie did not intend to enjoy it as much as she does now. Sometimes you will find her still colouring away at 3am! She feels her hands are a lot better because of it.
Lizzie even has a book dedicated to taking orders for her colouring artwork. The elephant and teapot are amongst the most popular ones with the Heritage residents. She also makes handicrafts such as glass holders and handmade cards, and also likes to collect stickers too.
'A Better Everyday' to Lizzie is the special bonds she holds with some of the staff at Heritage, Ali being one of them. "Whenever Ali comes in to do her night shift, we're always catching up and chatting away. Litty who has only just recently joined Karina is a very sweet girl, very caring. Sharon and Karen are also very good too. I am just really happy here."