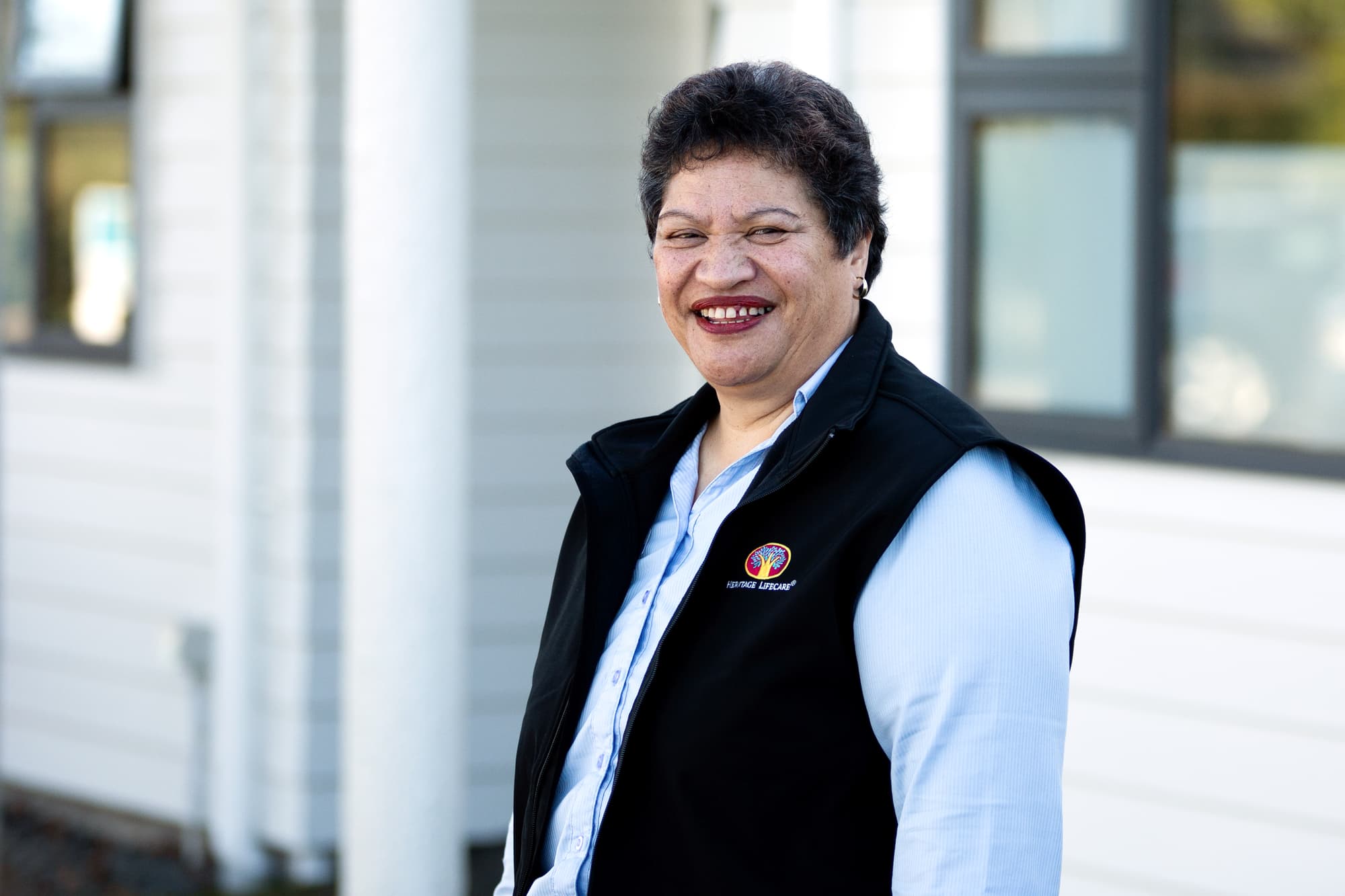 You're never too old to be a winner!
Leeann has been with Elizabeth R for over 20 years and was thrilled to take over as Manager in June 2020.
"This place means so much to me and I'm very lucky to be leading a very specialised and dedicated team."
Proud kuia to two granddaughters, Leeann was born and bred in Stratford and has raised her three children here.
"I started my career as a nurse in the old Stratford Hospital and was there for the births of many of our residents' grandchildren."
Leeann says that what makes Elizabeth R so special is its welcoming, homely feel.
"We're a small, close knit community, sitting beneath our beautiful maunga. Our place has a real homeliness to it, so when residents move here, they feel comfortable that this is their new home."
There's always lots going on with activities and entertainment and she's proud of how competitive the residents are in friendly competitions with other Rest Homes in the area.
"You're never too old to be a winner!"