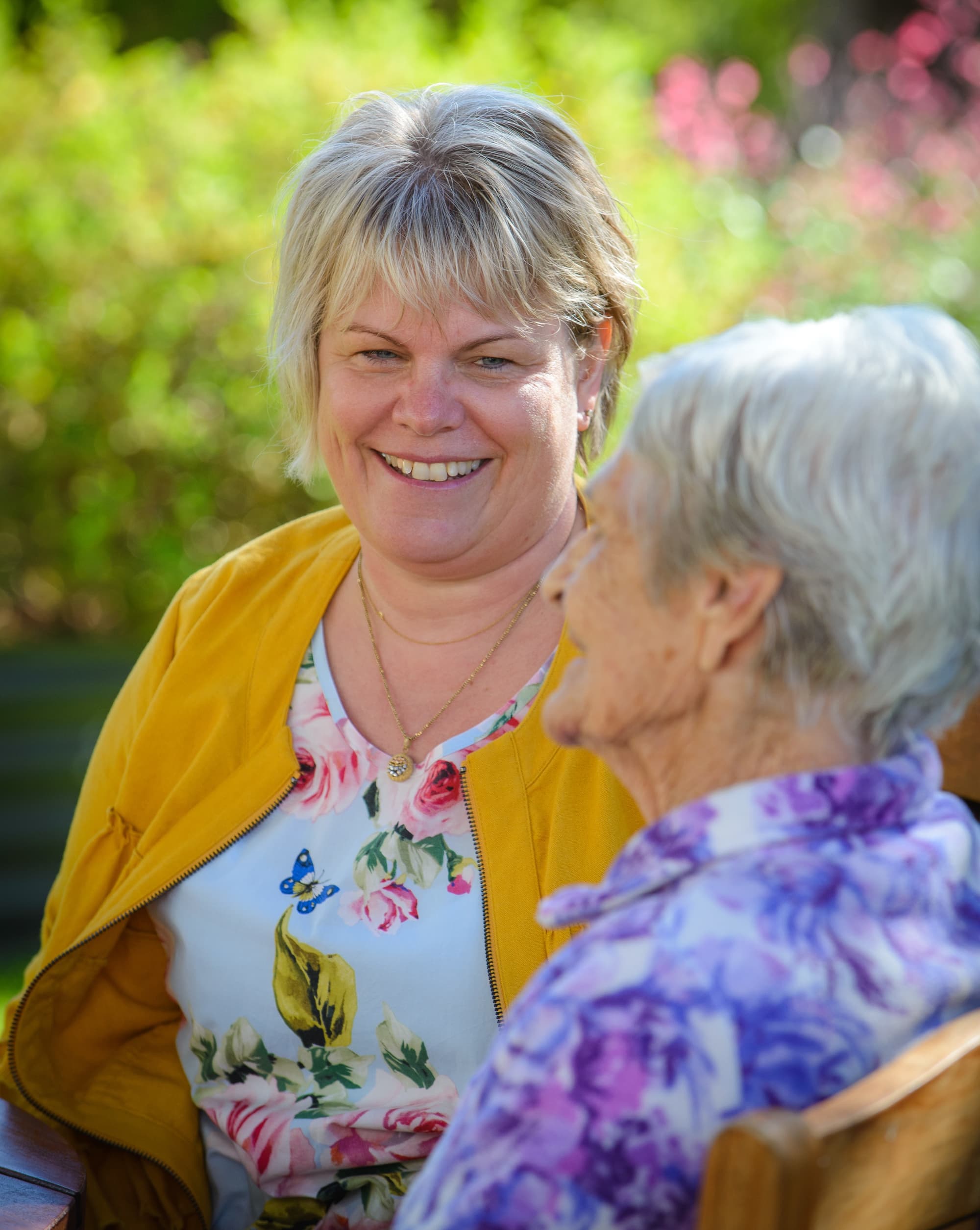 I'm loving being a part of such a wonderful team, caring for residents, and doing what I've always been passionate about.
Swantje joined Flaxmore Lifecare in March 2021 after a 20-year career with the DHB, including around 15 years in paediatrics, post anaesthetic care, and, more recently, as Clinical Nurse Specialist in Urology as well as Clinical Teaching at NMIT Polytech.
Swantje came to Flaxmore at a time when she was looking for a change and as soon as she stepped in the door and met the team, she knew she had found the right position. "I feel so privileged to be placed in this position of caring for our residents," she says.
She is loving her work, as it involves making a real difference for the residents, making sure they're comfortable, happy, and settled. Says Swantje, "We focus a lot on providing the appropriate environment for the residents. We're small, homely, and welcoming so they feel very much at home rather than in a swish and clinical environment. It may seem a little old-fashioned, but for our residents, it's very reassuring, and I can assure you that my aim is to focus on resident-centered care, meeting individuals and their family's needs, encompassing modern practice delivered to a high standard."
Swantje says the beautiful gardens also help the residents feel happy and at home, "They're free to wander in and out to the gardens within a secure environment which is so important for their wellbeing."
She says the team at Flaxmore are really cohesive and supportive, "I'm loving being a part of such a wonderful team, caring for residents and doing what I've always been passionate about."