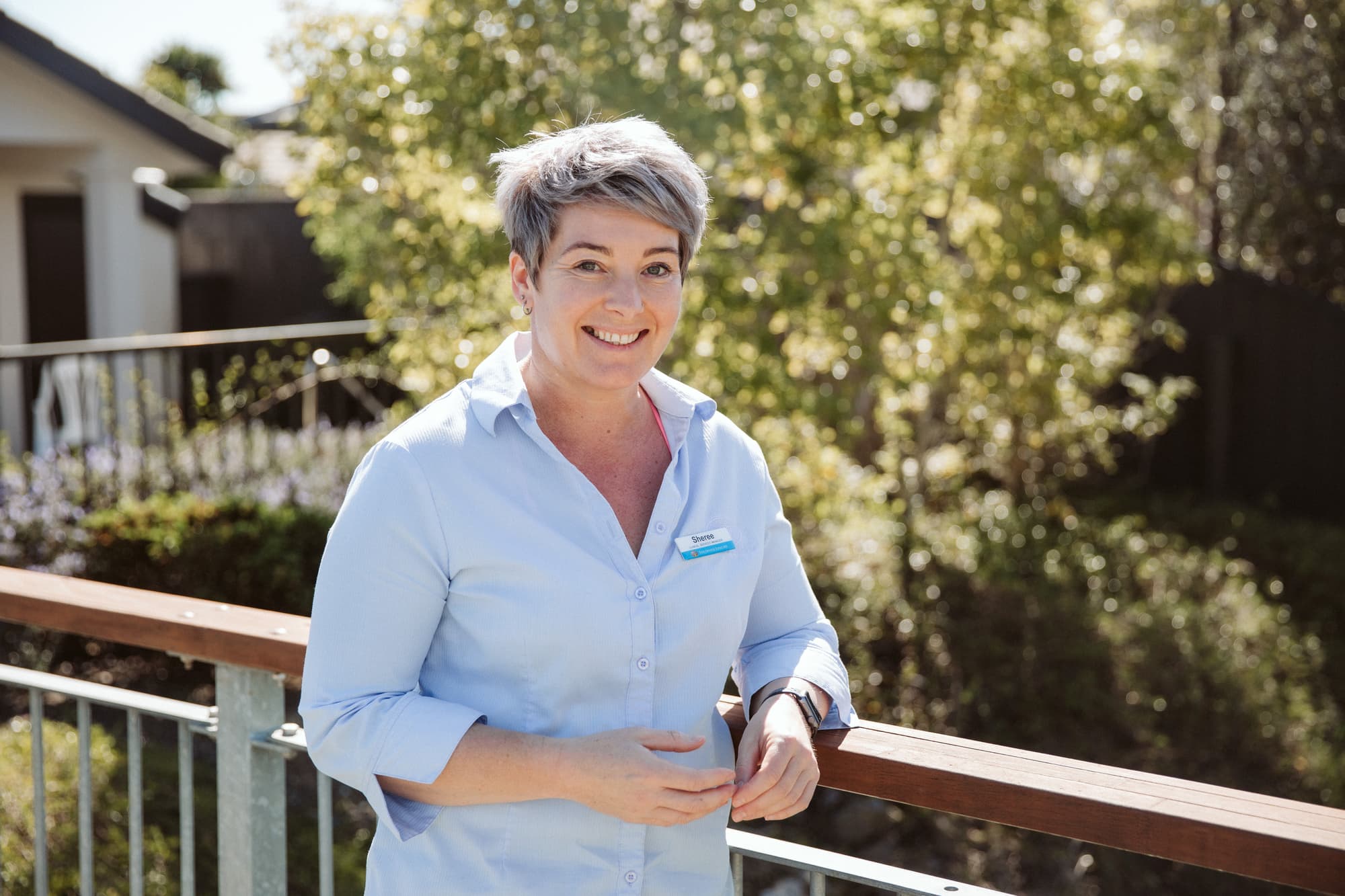 I'm lucky to be working with people who share the same values and vision around helping individuals live their best life. That's what 'A Better Everyday' is all about.
Sheree started as Clinical Services Manager at Stillwater Lifecare and Village in June 2020 after moving from the same position at Flaxmore Lifecare, another Heritage Lifecare Care Home, in Nelson.
After graduating as a registered nurse in 2010, Sheree joined Princess Margaret Hospital in Christchurch in their Older Persons Health programme for new graduates. Here, she immersed herself in the areas of rehabilitation and mental health for two and a half years.
"As a registered nurse I knew I had a wide range of options, but I knew immediately that I had found my calling and passion working in older persons health."
The following years working as a community nurse in Access Community Healthcare saw her continuing to study, read and learn about new and progressive ways of working in her chosen area.
"I'm continually reading and learning, and my passion is to influence positive change through evidence-based knowledge. I'm lucky to have a group of committed staff here at Stillwater, and together we're a strong team".
Sheree loves working with the Heritage Lifecare organisation, "I'm lucky to be working with people who share the same values and vision around helping individuals live their best life. That's what 'A Better Everyday' is all about."