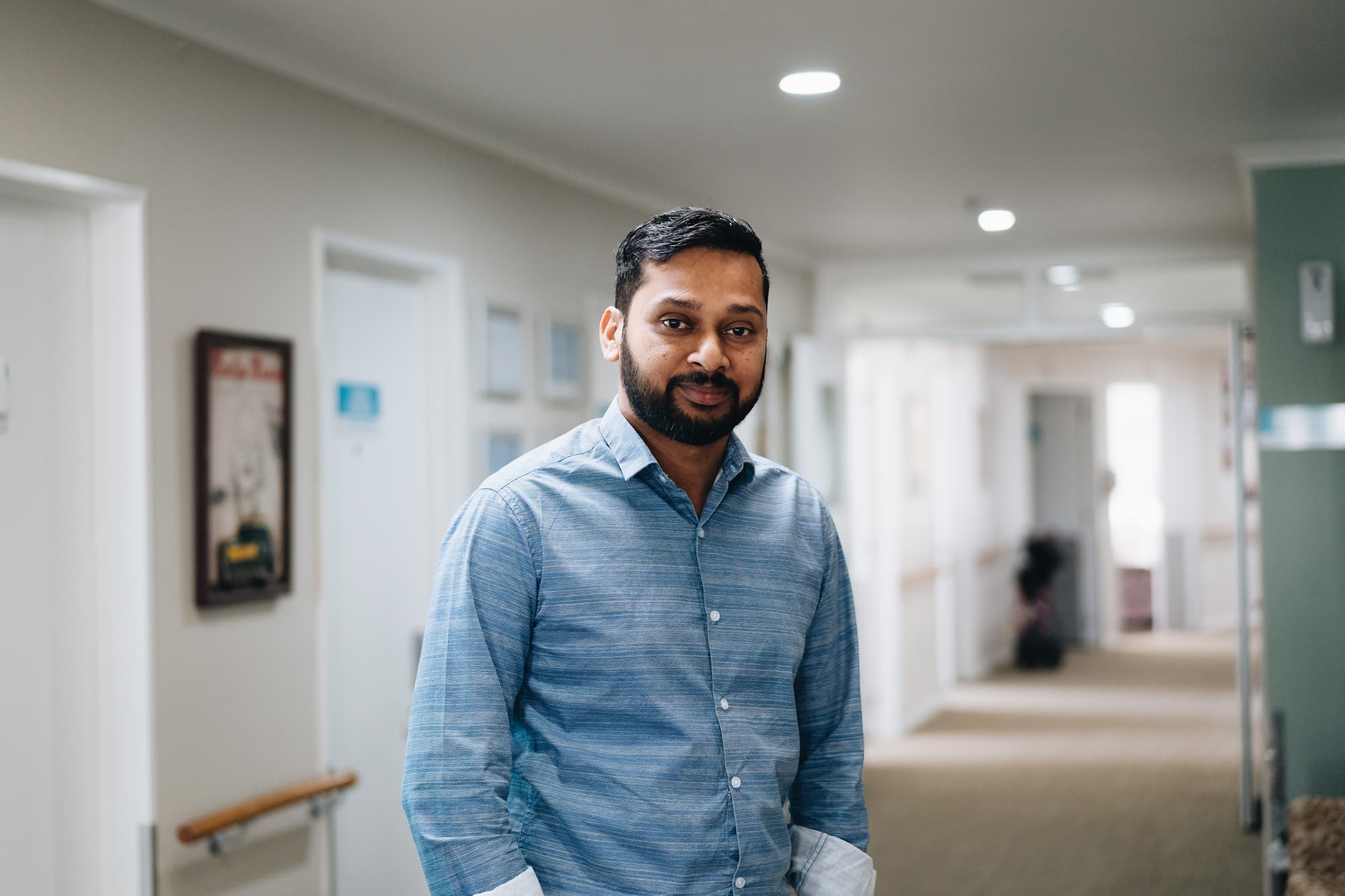 We have everything here to ensure A Better Everyday
Prem started as manager at Palmerston Manor Lifecare in June. He first came to New Zealand in 2018 and completed his CAP Course for a year in Tauranga. Previously, Prem had completed a Master of Science in Nursing Management and was a senior lecturer in Bangor.
Prem was offered the position at Granger House in Greymouth as Clinical Manager and remained there for almost three years. During that time, he was approached by the DHB to be an Aged Care Representative there.
Prem was excited to be offered the Manager position at Palmerston Manor Lifecare this year. "I jumped at the opportunity to stay within the Heritage Lifecare family. It is such a wonderful organisation to work with," says Prem.
Prem thinks the staff at Heritage Lifecare are amazing, saying "We have such an important job to do together, working for the betterment of the residents, to improve their quality of life."
Prem says the homely atmosphere with colourful gardens and courtyards, fantastic amenities and caring knowledgeable staff make Heritage Lifecare so special. "We have everything here to ensure A Better Everyday," he says.