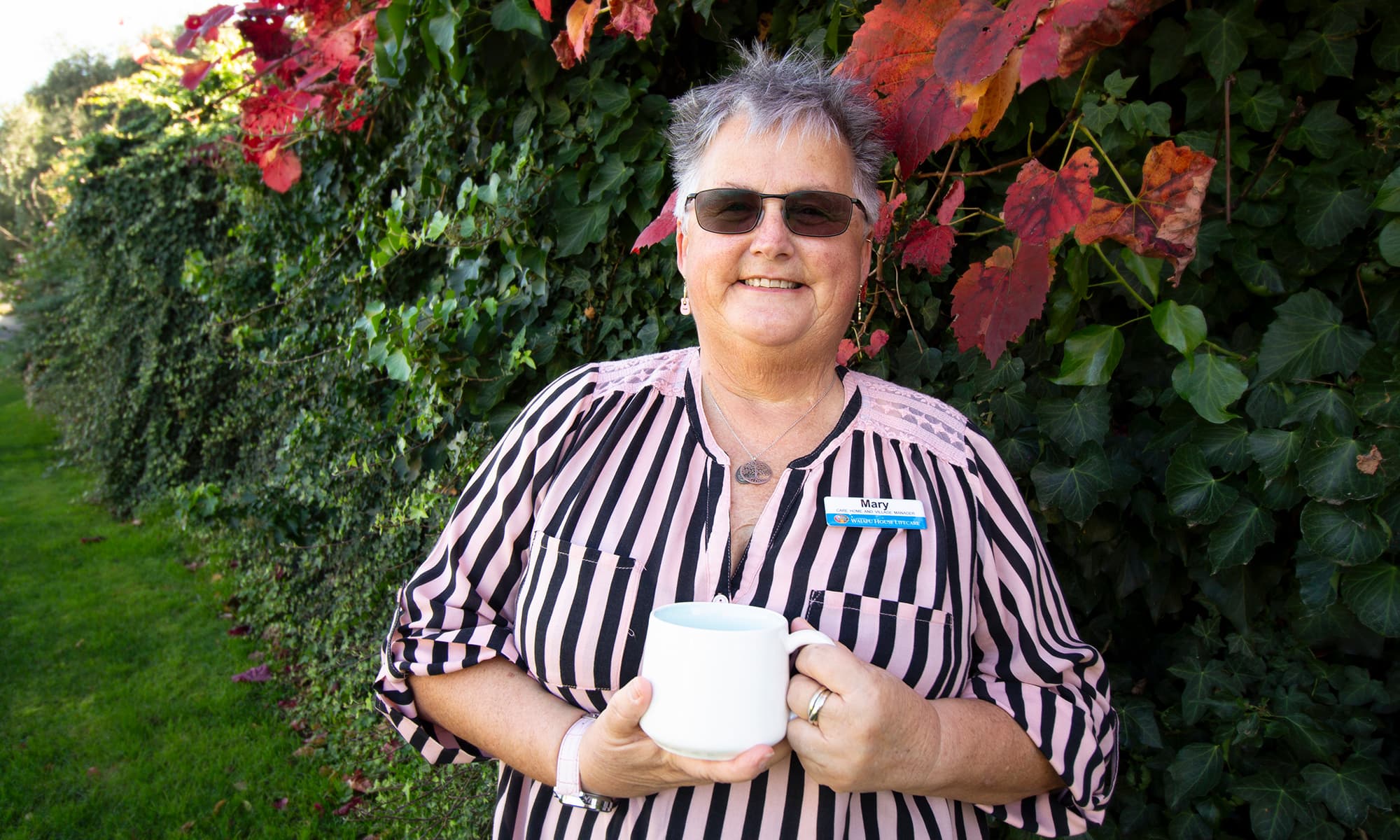 We're here to make a better life for our residents. They've worked hard and they deserve respect and dignity, and that's what they're going to get here
After graduating as a nurse in 2002 and with previous experience in administration and caregiving, Mary worked at Hawke's Bay Hospital for a number of years before moving into Aged Care.
First as Clinical Manager and then as Facilities Manager, Mary has worked at a number of Aged Care Facilities with Heritage being the fifth.
Returning home to Hawke's Bay to take the Care Home & Village Manager role here in 2018, Mary is very pleased she made the move. "There's such an amazing mix of residents and staff here, and the way we all work together is great."
She thinks that one of the things that makes the residents here feel more at home is the dual-room system. That means if you're in a Rest Home room but need Hospital Care, you don't have to move. "It's all about making our residents more comfortable. We never forget that it's their home not ours."
The Care Home is lucky enough to have two chefs, who not only make a difference in nutrition, variety and freshness but also in the way the food is presented. Mary says it's great to be able to offer residents more choice.
Breakfast for example; "We're about to introduce a smorgasbord and people will even be able to come in their P.J's if they like."
To Mary 'A Better Everyday' means striving for excellence. "We're here to make a better life for our residents. They've worked hard and they deserve respect and dignity, and that's what they're going to get here."