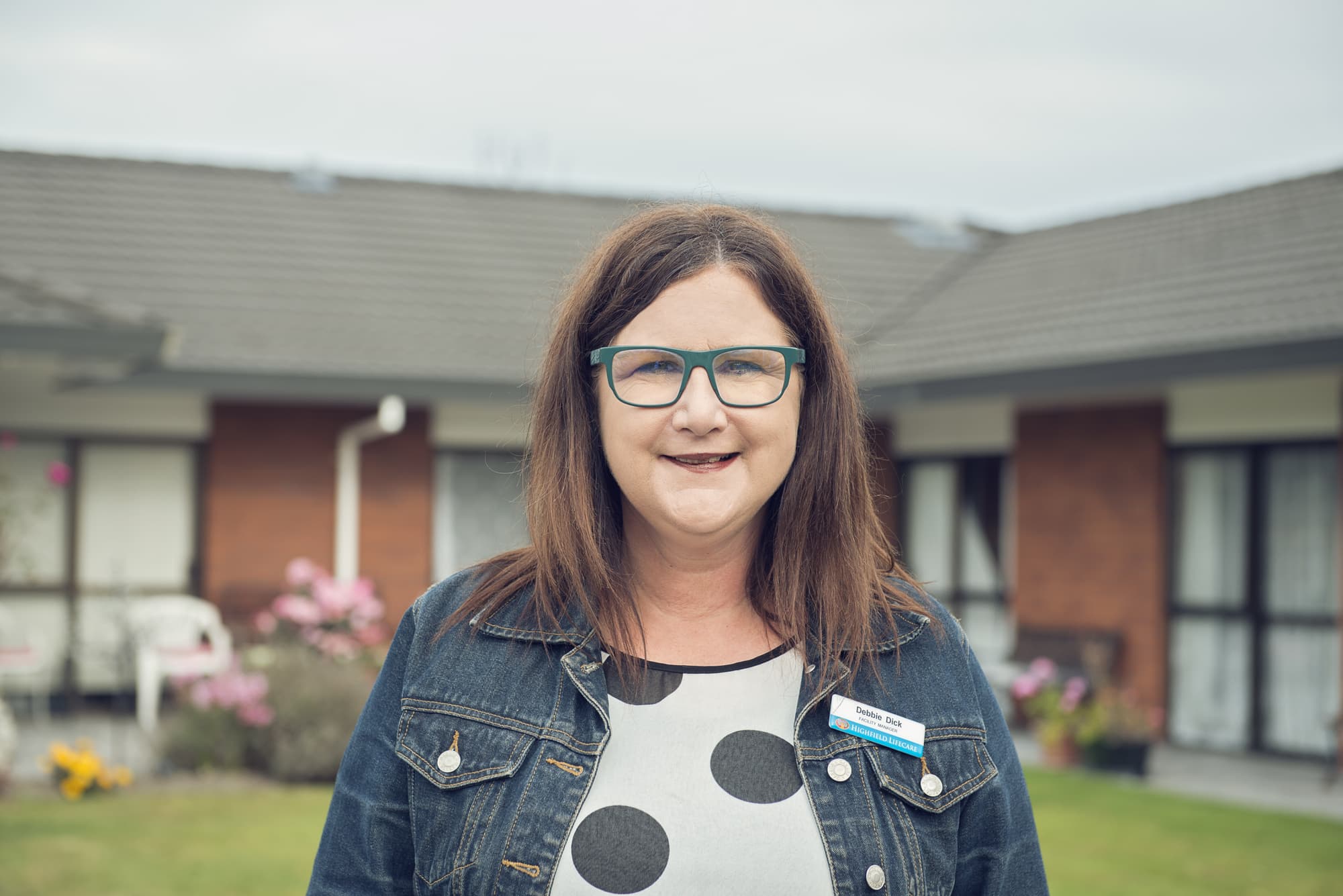 Our Rest Home focus means people can transition from their life at home into life at Highfield Lifecare without losing all their independence.
Debbie started at Highfield Lifecare in February, having come from a Centre Manager position with ACC.
As a mum of two young children, Debbie was looking for a position that would allow her to have more meaningful relationships with people. "I wanted to get back to real grass roots where I could have more direct relationships with people."
Little did she know that she would quickly be brought into a world of challenges brought about by Covid-19 and a country in lockdown. "I have learned that our staff are phenomenal and our residents are stunners!"
Everyone went beyond the call of duty, working as a tight-knit team while staying safely within the strict lockdown protocols. "Through their empathy and careful management, our residents coped with the upsets of routine changes and social distancing really well."
The experience has very much solidified what she felt about Highfield Lifecare when she walked in the first time. "It just felt like home. It's like when you're looking to buy a house and it just felt "right" straight away." She says Highfield Lifecare resonates with laughter and life.
"Our Rest Home focus means people can transition from their life at home into life at Highfield Lifecare without losing all their independence."