Due to damages caused by Cyclone Gabrielle, Glengarry Lifecare is temporarily closed. For information regarding resident relocations, please call 06 838 4840.
Additional Daily Accommodation Charges
We are pleased to be able to offer residents coming into our homes a range of premium room options. The premium room options provide intending residents with choices to suit their individual preferences, e.g. a full en-suite, semi ensuite, larger room or unique view.
A Premium Room Accommodation Charge is a fee that you pay in addition to your Daily Care Fee. The amount of additional charge depends on your rooms features, and this varies based on the premium room features and by Care Home location. Accommodation Premium Room charge $15*.
*These prices are subject to change after the date of publication. Last updated 1 August 2023.
Life at Glengarry Lifecare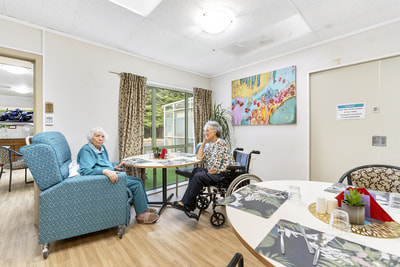 Hawke's Bay
Glengarry Lifecare
Rest Home Care
Day Programme
Respite Care
Dementia Care